Computer Security has many alternative names such as "IT security" or "cyber security".
Generally, physical security is not commonly included in Computer Security however a breach in the physical security environment is usually worse than a logical breach since the physical breach gives the intruder full access to both data and equipment. On the other hand, a physical breach is always detectable while a logical breach can go on unnoticed for many years.
This section will go through Intrusion Detection and Prevention and what can be done to keep your computers safe.

Intrusion Attempts Are On The Rise
Intrusion attempts are a threat that is on the rise. More and more organizations are getting hit by individuals and organizations that try to brute force themselves into IT environments just to see what is there or, in the worst case, as paid hitmen that either copy the intellectual property or just damage the system.

When intrusion attempts are detected it is very useful to know if you provide a public service i.e. letting customers and employees come to your system via the web or not. Then you almost certainly have some sort of login system to protect you.
Intrusion Detection Software
However, a targeted attack over a long time is not always visible to the untrained eye, an Intrusion Detection System (IDS) like Syspeace, does just that. The intrusion attempts, once discovered, then it is best to take serious action as soon as possible.
It is not easy to try to prevent persons or organizations which trying to hack you, especially if the attempt comes from external sources. The Internal sources are easier to thwart. It is not always uncommon for intrusion attempts to come from inside of the firewall. From time to time, someone on the inside of the company has reason to get hold of information that they not are entitled to and starts a slow hacking attempt on the company servers.

Intrusion Prevention Software
IPS – intrusion prevention systems
HIPS – host-based intrusion prevention system
IDPS – intrusion detection and prevention system
HIDPS – host-based intrusion detection and prevention system
Syspeace – Intrusion Prevention System
Syspeace prevents intrusions attacks as soon as one is detected, as it is also an Intrusion Prevention System (IPS). It is therefore not just a detection software that cannot take action, but can also prevent attacks by blocking malicious IP addresses; Syspeace is a Host-based Intrusion Detection and Prevention System (HIDPS). Your specific needs will allow you to configure the 'rules' in such a way that you decide what the prevention will look like, e.g. by geographical region, the length of the block, blacklisting IP addresses, and much more.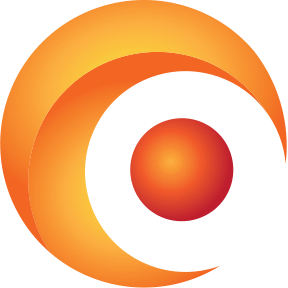 Syspeace will protect you against intrusion attempts or data intrusion from internal and external threats and takes control back to the IT department and security center. Our computer security software detects intrusions and has the ability to prevent them in a manner that is customizable by your company-specific demands. Syspeace is a brute force protection software that is both an intrusion detection, and prevention system.
Read more about Syspeace and download your 30-day free trial to test it out yourself. No need to register card details, your free trial awaits a few clicks away to extend your computer security.
Learn more about our product
For servers with Windows Server
Syspeace v4
Prevent brute force attacks on your Windows Server